Dining & Events
Palihouse West Hollywood offers two charming meeting, drinking, and dining destinations: our signature Lobby Lounge Café and Bar serving a California-centric All-Day Menu and Mezzanine Sushi, an intimate evening spot offering quality sake, Japanese finger foods, pressed sushi and handrolls. Our bespoke indoor/outdoor Pool Lounge features complimentary lemonade and candy in a lush, tropical setting that's exclusive to hotel guests. Stylish, discreet, and jovial, the hotel and its dining spaces are ideal for intimate soirees, award show after parties, private dining, and more.
Situated on the corner of W 3rd St. and Orlando Ave, Palihouse West Hollywood is the ideal central Los Angeles meeting point for west and east siders to converge for a lunch meeting on the patio, an after-work cocktail at the bar, or a friendly meal any time of the day. The Palihouse Lobby Lounge Café and Bar features bespoke indoor and outdoor spaces that complement the distinctly Californian All-Day Menu. Overlooking the Lobby Lounge is Mezzanine Sushi, an intimate evening spot serving pressed sushi, Japanese finger foods, and quality sake. For our hotel guests, the Pool Lounge features complimentary lemonade for sipping al fresco between dips.
Good times
Mezzanine Sushi
Just above the Lobby Lounge Café and Bar, you'll hear clinking sake glasses and the sizzle of wagyu beef, bacon wrapped shimeji mushroom, and wood roasted mackerel. That's Mezzanine Sushi, an intimate Japanese bar food spot reminiscent of the eclectic, hidden eateries of Golden Age Tokyo. Open for dinner until late, this stylish hangout is all about playful Japanese-inspired bites, quality ingredients and a good time.
Open for dinner Thursday through Saturday 6pm–11pm.
Live DJs nightly.
All-day dining
Lobby Lounge Café and Bar
The Palihouse Lobby Lounge Café and Bar offers a collection of bespoke indoor and outdoor dining spaces ideal for casual business meetings, happy hour with friends, a leisurely breakfast, or a touch of late-night revelry. Palisociety's signature All-Day menu celebrates the best of West Coast dining combining iconic hotel menu standards and Palisociety classics. Equal parts fresh and familiar every bite is bright, satisfying, and worthy of repeat visits.
Open from 7am-11pm daily. Full bar.
Brunch served on weekends.
Splish-splash
Pool Lounge
In between dips, registered hotel guests can relax and recharge in our indoor/outdoor Pool Lounge. Sip fresh lemonade and enjoy a treat or two from our complimentary candy bar while taking in some sun. Cheers!
8am to Dusk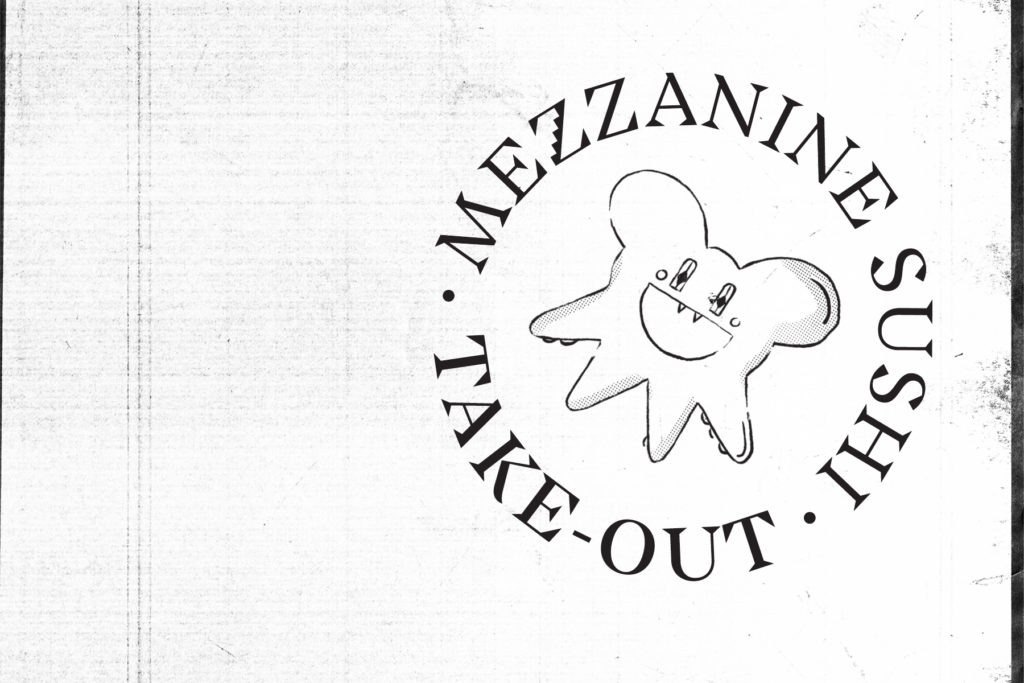 Under the neon
Take-Out
Located on 3rd Street, just past our Lobby Lounge Café and Bar, is Mezzanine Sushi's Take-Out Window. Under the neon sign, you can order fresh nigiri, rolls, and pressed sushi to-go from 11am to 1pm daily. It's fast, it's delicious, and it's the afternoon pick-me-up you deserve. Also available for in-room dining.